Every year, with the assistance of AMP, in Ukraine national FARM DAYS are held. The first meeting point for the guests was a dairy complex in the Kremenchuk district, Poltava region.
Participants of the event had the opportunity to attend specialized seminars, join the excursion tour with all units of the dairy farm. Most guests from all over Ukraine and abroad managed to adopt the experience of the advanced farm economy of Ukraine, to hold interesting and useful meetings.⠀
Nowadays the owners of the complex are actively investing in animal husbandry and are completing the reconstruction of the third dairy complex.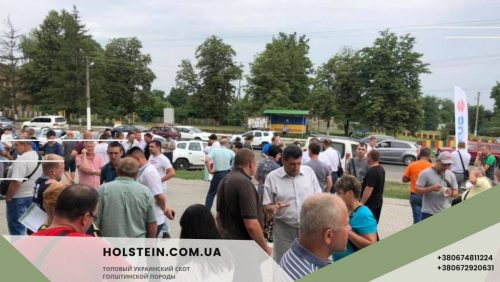 Achievements of the farm:
• Average annual milk yield is 9800-10000 kg,
• Milk of "extra" class exclusively,
• Own feed mill.⠀
The next meeting place for all those involved in animal husbandry: August 17, 2021 – Chernihiv region, September 9, 2021 – Cherkasy region, September 15, 2021 – Ternopil region.
Supply of cattle from Ukraine by phone: +380672920631 (Viber, Telegram, WhatsApp).